Brake Service in Middleburg Heights
Get top brakes service from a dealership with the experience and the parts to get the job done right. At Ganley Lincoln of Middleburg Heights, we handle thousands of brake jobs for all types of Lincoln luxury vehicles. Rely on us to give your Lincoln the top brake performance that it deserves.
Brake Repairs and Service with Ganley Lincoln of Middleburg Heights
At Ganley Lincoln of Middleburg Heights, we have a top staff of certified mechanics who have worked on all modern brake systems. Also, we only use quality OEM parts that ensure that you are getting the best possible brake equipment. Finally, our service center is designed to work as efficiently as possible. That means you can get your brake work done without delay and get back on the road fast.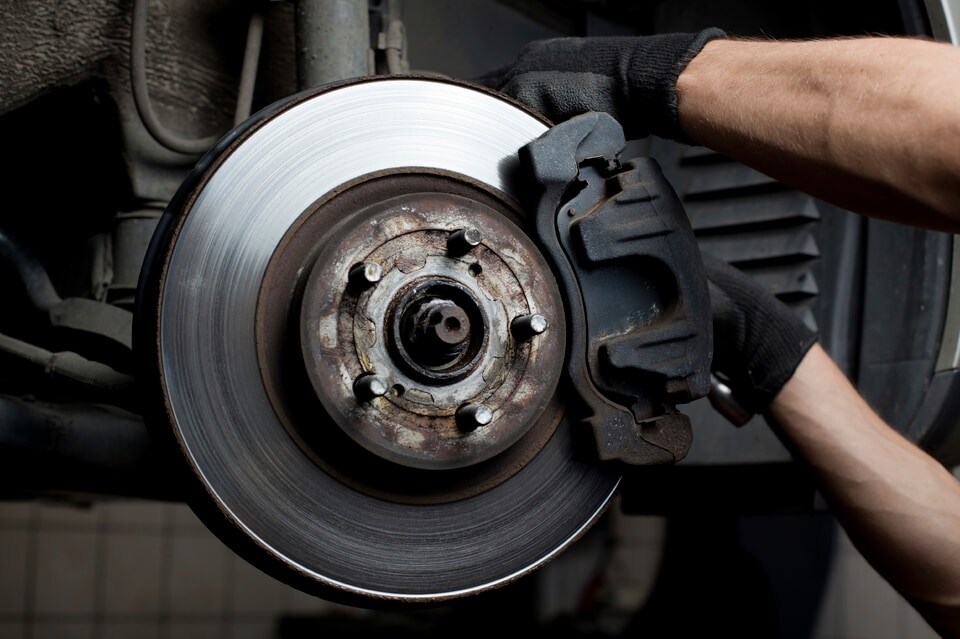 Signs Your Brakes May Need Service
Are sure if your brakes need service? Here are top signs that you should have your brakes looked at by a professional:
The brake light is on in your vehicle
You hear squeaking, equaling, or grinding noises from your brakes.
You feeling a wobbling or vibrating sensation when applying your brakes.
Your brake pedal feels spongy.
Your vehicle is pulling to one side when braking.
There is a burning smell while driving.
If you experience any of these warning signs, then have your brakes serviced right away wherever you are in Cleveland, OH.
How Often Should My Brakes Be Inspected?
You should have your brakes inspected when you have your tires rotated every six months. When the mechanic removes your tires, they will have the opportunity to check your brakes and make sure that they are in working order.
Why Choose Us?
The most important reason to choose our service center is the quality of our brakes. We offer OEM brake parts that are designed exact duplicates to the original brakes on your Lincoln. This ensures top performance.
Schedule Your Visit Today
Trust a top team to handle the brake service on your Lincoln. Visit the service center at Ganley Lincoln of Middleburg Heights today. Our experienced team looks forward to servicing your Lincoln.